AUTHORING
Build engaging newsletters in half the time
Creating a great newsletter shouldn't take hours of design, layout, or copy/pasting.
Letterhead is built for content and community email. That means each edition takes less time and frustration to make—and that means a better product for your users.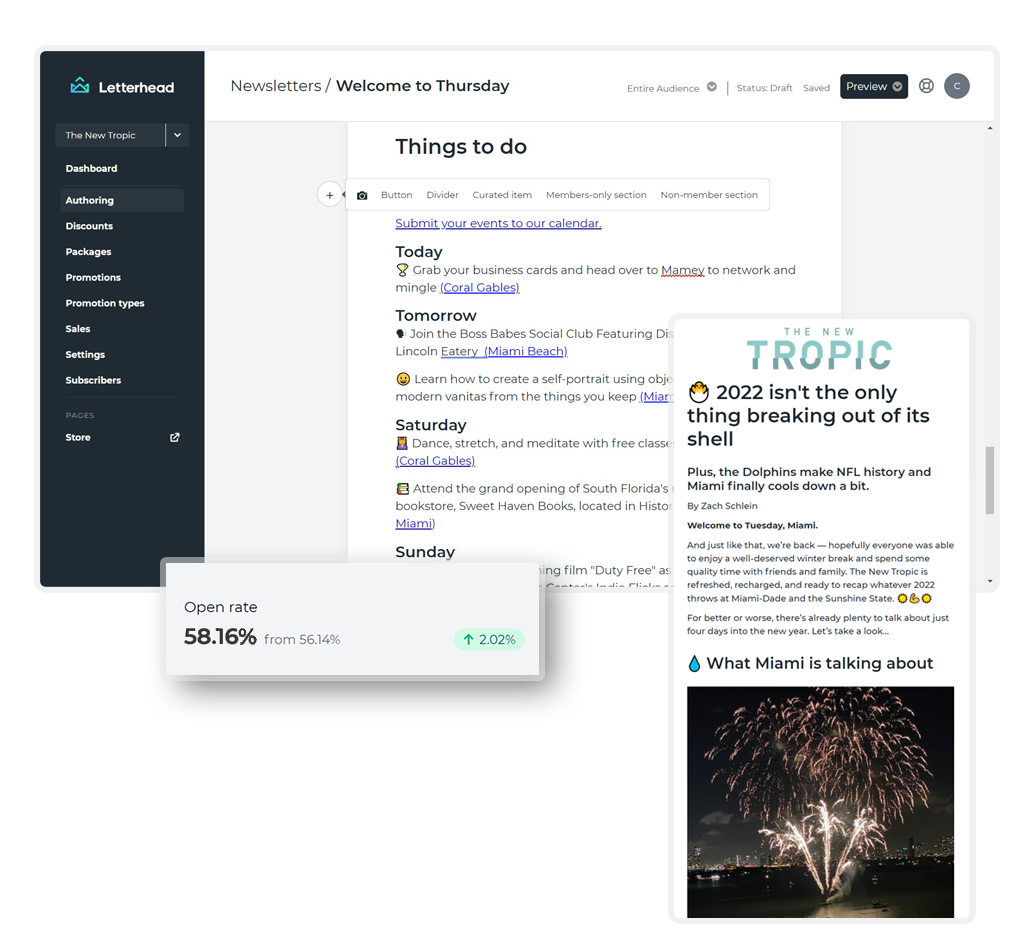 SAVE TIME, SAVE THE WORLD
Built for content and community
Great newsletters aren't like other types of email. So why would you use the same tools? We built Letterhead to help you make engaging, content-driven products in less time, and ensure they look great in every inbox.
Writing-oriented interface makes it fast and easy to produce in Letterhead, or copy/paste from anywhere, saving editorial teams time.
Designed to increase opens & clicks
Our builder helps you create a newsletter that's less likely to end up in spam filters & promotions tabs, and looks great on every screen.
Advanced controls and segments
Conditional content blocks, multi-column support, adjustable sections, and other tools to support your workflow.
Customizable design and CSS
Control your fonts, colors, banner, and spacing; or bring your own CSS to style exactly how you want.
LEARN
Best practices for email newsletters
Get our newsletter on the business of email.
Tips, tricks, news, best practices, and more, delivered weekly. It'd be weird if we didn't have our own newsletter, right?