CURATIONS
Collect and share content in seconds
Aggregating and curating useful content (whether it's from you or from others) for your readers is a great way to add value to your newsletter and build recurring engagement.
With Letterhead, getting content into your newsletter is easier than ever.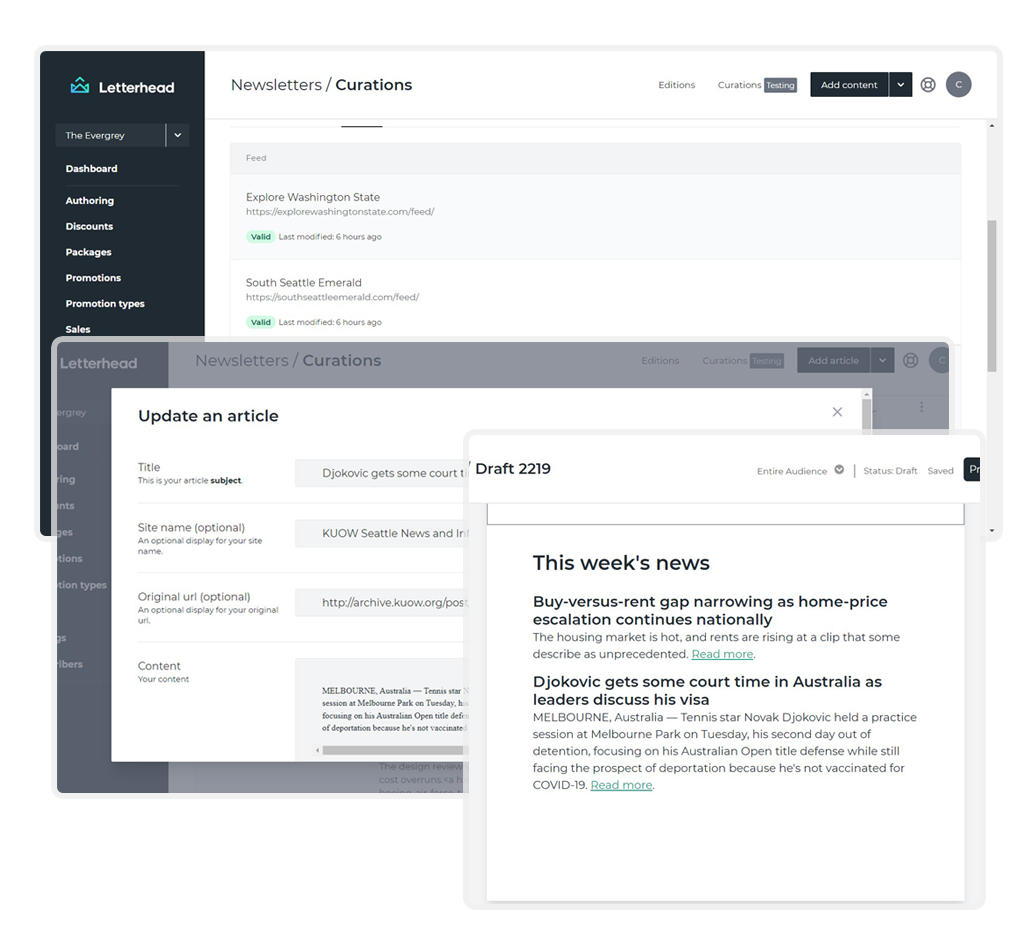 COLLECT AND SHARE
Aggregate and add value
Curations helps you collect and quickly share content from around the Internet in your newsletter, whether it's from your site and social feeds, or other channels.
Add RSS feeds and other sources to your feed list.
Letterhead pulls items from your feeds every hour and adds them to your Curations list.
Pick the items you want to include, and edit field you want, from headline to text to link.
Inside Authoring, drop in one or more items with two clicks.
LEARN
Best practices for email newsletters
Get our newsletter on the business of email.
Tips, tricks, news, best practices, and more, delivered weekly. It'd be weird if we didn't have our own newsletter, right?