Business tools for your newsletter.
Most email tools are built for marketing, not for newsletters or communities. Letterhead's built for newsletters from the ground up.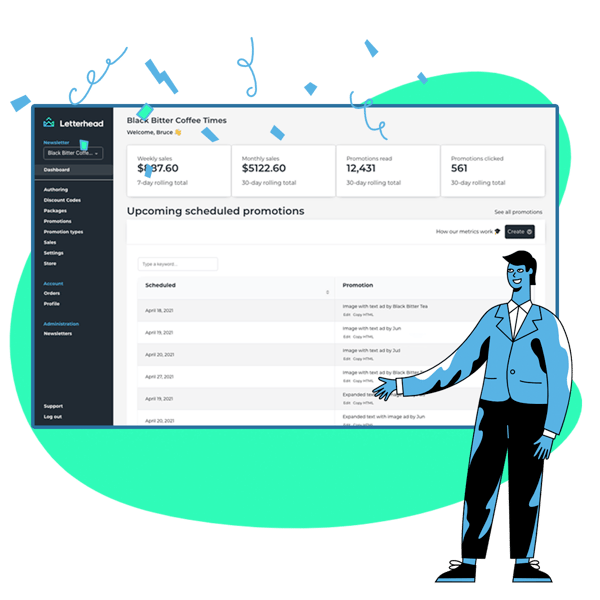 Letterhead is a simple and effective business tool for newsletter creators.
Knowing what path to take as a newsletter creator can be exhausting. We know because we've been there ourselves: our founders built a $1.5MM annual newsletter business called WhereBy.Us.
When you join Letterhead, you get access to everything we learned: our resources, guides, and weekly community workshops.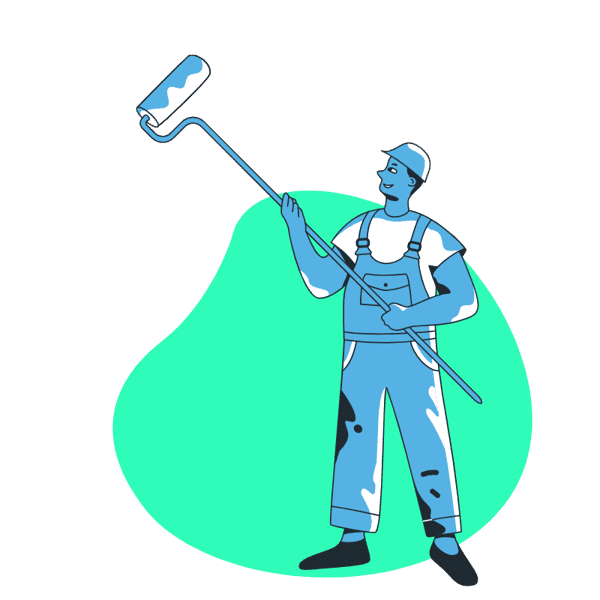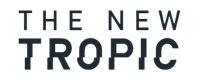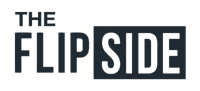 Sell ads and sponsorships without the headaches.
Newsletter ads are a great way to grow revenue, but they've always cost creators time, control, quality, or all three — until now.
Get started today with your existing ESP; no switching necessary for providers who support custom HTML insertion.
😌 No painful switching or migration
There is no need to disrupt your workflow since Letterhead is designed to work with your existing ESP that supports custom HTML like Mailchimp or ConstantContact.
🤖 Automated metrics
Letterhead track opens and clicks in your ads, and can report metrics automatically to your advertisers, too.
🤔 Sell any ad or sponsorship you can imagine
With Letterhead's robust support for images, links, emojis, and text, you can sell everything from banners to sponsored content.
🏪 Create your own advertising store
Letterhead gives you a fully featured store page to showcase your advertising offerings, boost demand, and drive more sales.
Don't code newsletters. Write them.
Sick to death of templates, frameworks, HTML, and dragging & dropping?
We were, too, so we built a newsletter creation tool that works for writers and editorial production.

(Included with the Professional plan)
👩‍💻 No-code design
Say goodbye to hours spent programming and tweaking your newsletter's look with our codeless design tools.
📝 Automated ad placement
Save time with automated placements that ensure each ad ends up in the perfect location for every newsletter you write.
✏️ Easy templates
Save any content you build as a template so your team can reuse its sections next time with just a few clicks.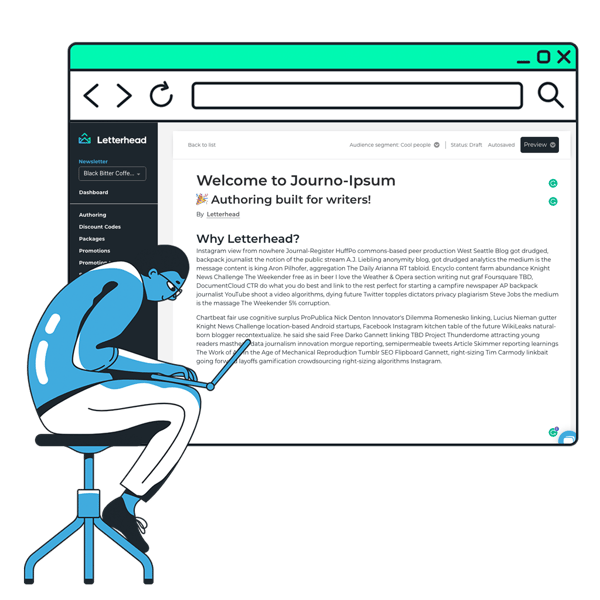 In the press
---
Letterhead is slicing through the vast market of existing email SaaS products, betting that a cross-section of revenue and collaboration needs are not being met properly for newsletter creators of all types.
Sharpen your toolkit with 50 new tools and resources for journalists...Letterhead has a new newsletter creation tool for publishers, with a nifty revenue calculator so you can see how much you could make with your own newsletter.
To turn email newsletters into a profit center, publishers should consider how their business needs will change over time and what kinds of technology they'll need to meet those goals.
Where are you in your newsletter journey?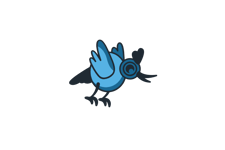 Starter
Get started with basic newsletter ads, and learn how to sell and grow your revenue.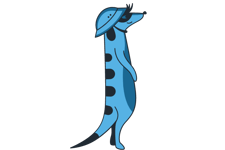 Professional
Level up your ad operation, save time, and grow revenue with tools built for businesses and teams.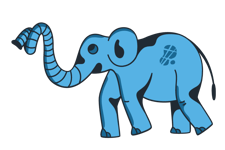 Enterprise
Newsletter tools that keep up with your operation across teams and brands.