SUBSCRIBER MANAGEMENT
Your community, made simple
Letterhead's flexible tagging system allows you to group subscribers with any number of datapoints, and build segments with tags and engagement history (like what they read, clicked on, or didn't engage with).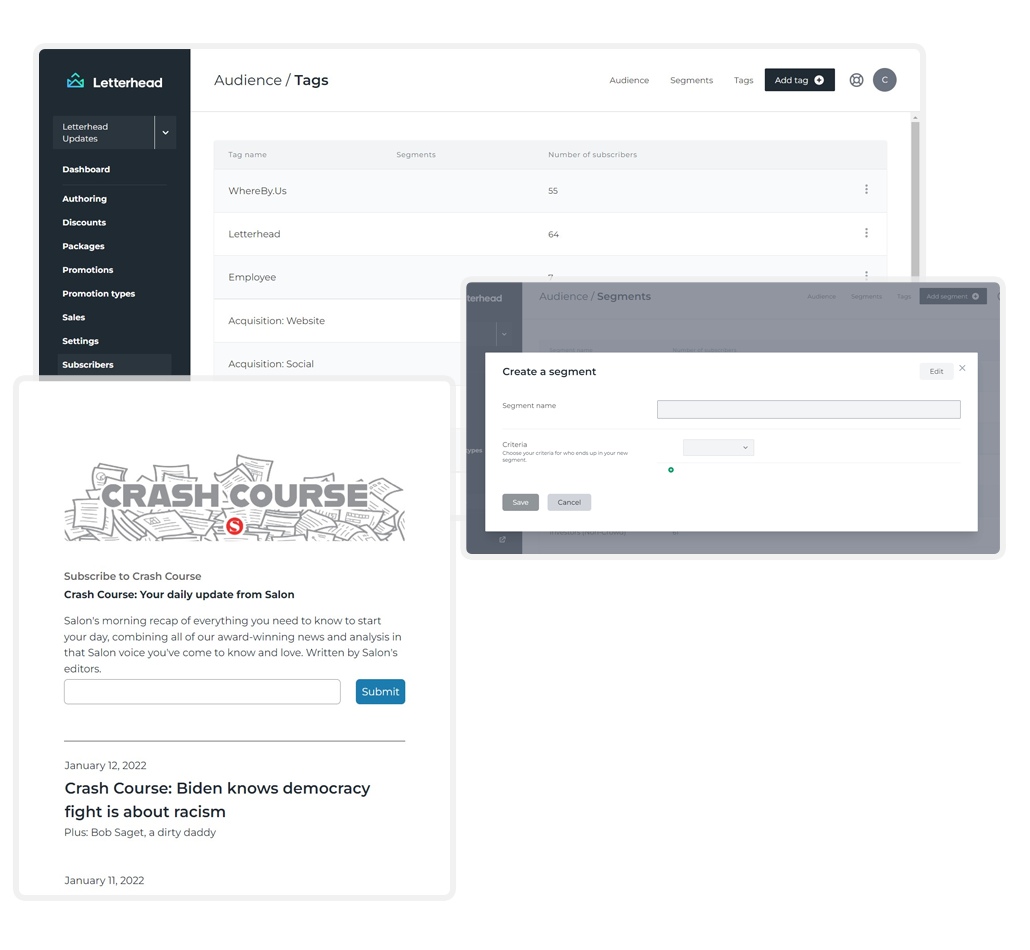 ORGANIZE YOUR COMMUNITY
Target, engage, grow
Managing your list should be simple most of the time, and powerful when you need it. That's how we built Letterhead.
Assign any number of tags to each subscriber, manually, by import, by Zapier, or by API.
Engagement-based segments
Use tags, data, and engagement history to build dynamic segments.
Signup forms & archive pages
Style our built-in forms and archive pages to fit your site and brand.
Sync any data you need in and out of Letterhead using Zapier, or using our API.
LEARN
Best practices for email newsletters
Get our newsletter on the business of email.
Tips, tricks, news, best practices, and more, delivered weekly. It'd be weird if we didn't have our own newsletter, right?