Letterhead Teams: powerful support for multi-newsletter publishers
Email software built for content, community, and revenue
Letterhead Teams helps you manage multiple newsletters, lists, brands, and strategies, all in one easy place. Control user permissions, manage separate content and ad inventories, and run content across your brands to save time and scale faster.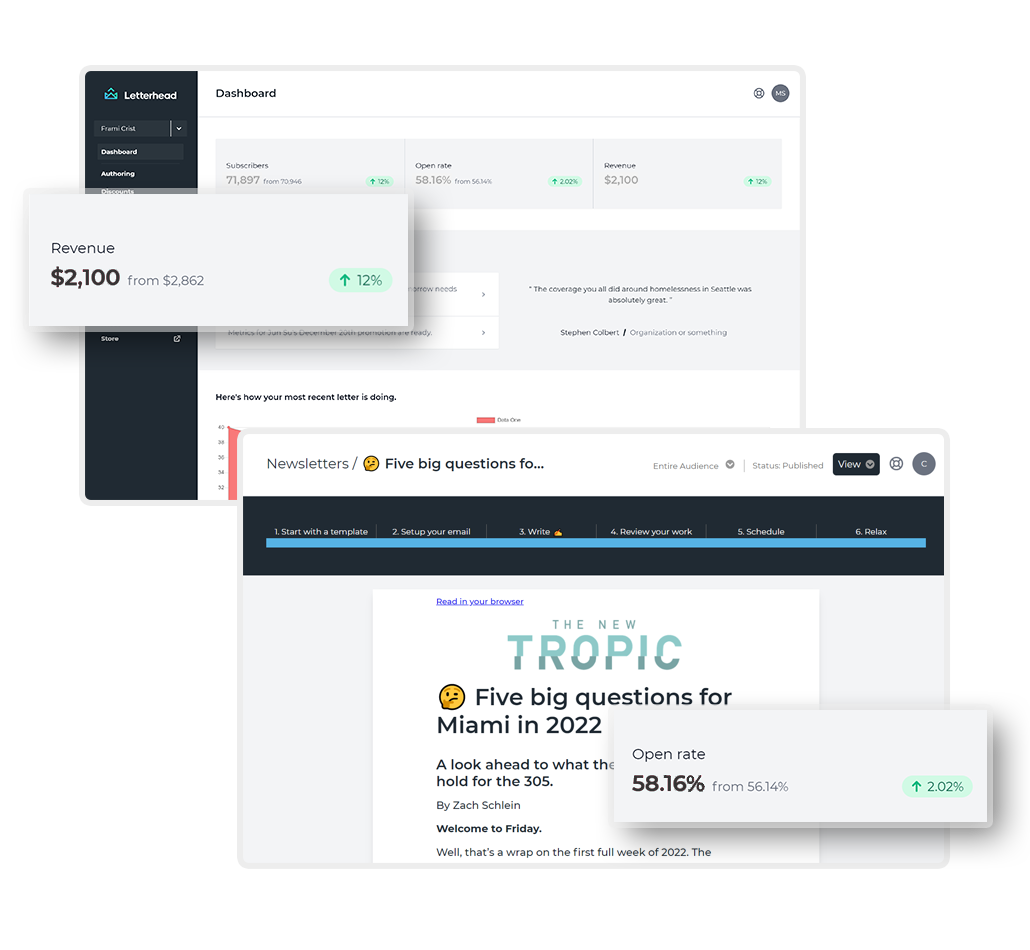 Book a consult to get started
Consult
We walk through Letterhead and understand how we can help.
Personalized onboarding
We build a white-glove onboarding plan to bring you onto Letterhead and set you up for success.
Team training
We help you and your team through setup, sending, and monetization.
OUR COMMUNITY
Trusted by 150+ leading publishers
BIG PICTURE
A platform that cares about your users as much as you do
The best newsletters are built on trust and valuable content. Privacy, sender reputation, and list quality are essential, but hard to understand and maintain.
Email is the best source of crucial first-party data, and the most important metrics are how your community grows and engages over time, and how that converts to revenue.
Letterhead's designed from the ground up to help.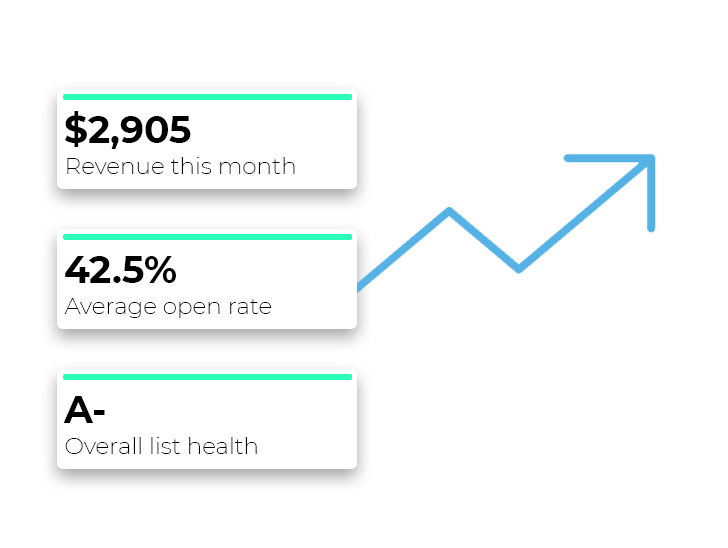 POWERFUL FEATURES
Get more engagement and revenue from your email list
📝Authoring
Build engaging newsletters designed to increase open rates and look great in every inbox
📎 Curations
Collect and aggregate content from around the web, social, and RSS feeds to quickly create valuable newsletters
📩 Multi-newsletter
Full support for running multiple brands, lists, and newsletters, with unique strategies but unified data and management
📢 Promotions
Sell and manage advertisements, sponsorships, and internal promotions in your newsletter
💸 Ad marketplace
Select from ad and cross-promotion offers from hundreds of top brands and publishers, to monetize every email you send
📈 Subscriber management
A powerful tagging system, engagement-based segments, list health analytics, domain reputation recommendations, and more tools to grow engagement
We know newsletters
Our team has a probably-unhealthy obsession with email. We built WhereBy.Us, a network of local newsletter communities that reaches 75,000 locals every day and generates millions of dollars in annual revenue. We ran into almost every software problem you can imagine. So we built our own platform to help everyone build stronger communities through email.
LEARN
Best practices for email newsletters
Get our newsletter on the business of email.
Tips, tricks, news, best practices, and more, delivered weekly. It'd be weird if we didn't have our own newsletter, right?